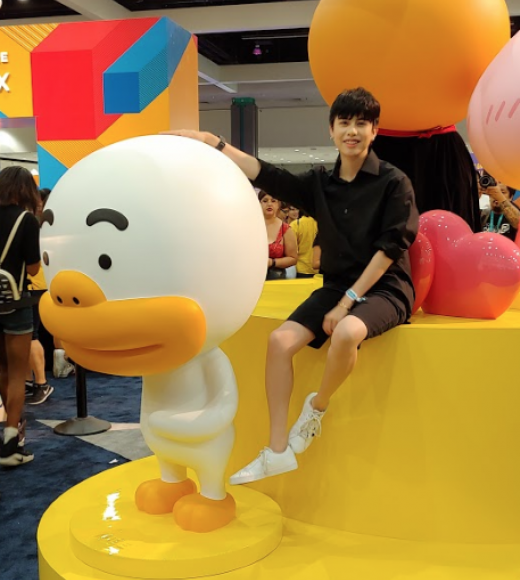 Position Title

Community Coordinator
Bio
Aiden is a first-generation college student studying Design with a minor in Technology Management. He was born in Vietnam and raised in the Los Angeles area. He identifies as Sino-Vietnamese and continuously explores what it means to be 1.5 generation, specifically how it impacts his experiences in higher education and how he receives and gives love to himself and others.
He is involved in Asian/Pacific Islander Queers (A/PIQ) at UC Davis, and is a CORE member 3 years and going. He applies the knowledge he gained from community work and self-lessons to support his communities as much as possible, and he hopes to continuously learn more every day. Aiden strives to provide a space for critical yet compassionate healing and exploration. His interests include dismantling the gender binary, deconstructing the current notions of professionalism, abolishing hyper- and toxic masculinity, uplifting the QTPOC community, and dogs.
Aiden also really enjoys makeup, memes, and animation. His favorite movies/shows include Miss Hokusai, Bread Winner, Song of the Sea, Castaway on the Moon, Love: Yêu, Steven Universe, Avatar: the Last Airbender.