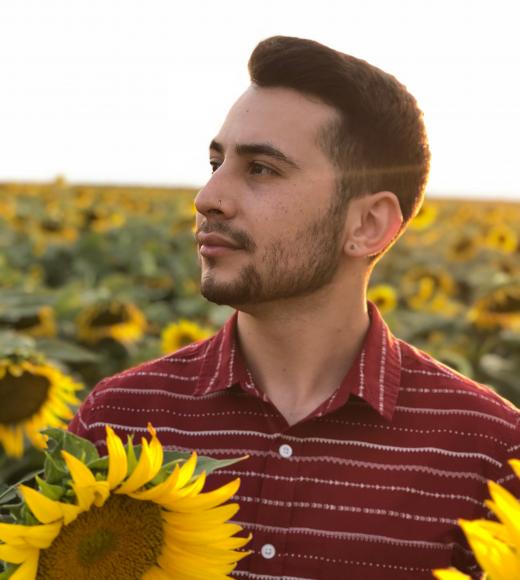 Position Title

Undergraduate Scholar & Community Coordinator
Bio
Angelo Quiroz is a non-binary Sagittarius, queer scholar and artist in their 4th year studying Gender, Sexuality and Women's Studies and Psychology. After they graduate, Ang plans on pursuing a masters of arts related to counseling and rehabilitation in hope of addressing trauma and effects of social stigma on queer communities.
Angelo centers their work around accessibility and exploring various ways to practice self-care. They are interested in analyzing how stigma connected to sexual activity reinforces various systems of oppression. This year Angelo will be doing programming specifically on HIV Stigma and sex-education while they continue to explore gender and provide opportunities for others to do the same.
Ang enjoys staying busy, but overall is happiest when surrounded by their loved ones. They love to connect over poetry, music, makeup, cooking, exercising and anything that sounds queer!"