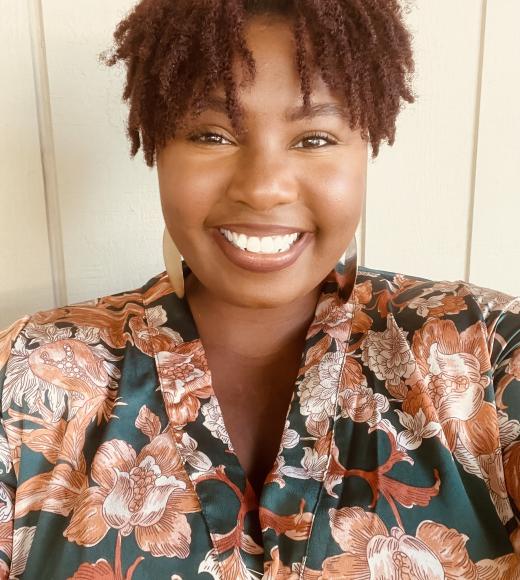 Office Hours
M-F 10-6

Talia supervises our scholar-staff and helps plan and facilitate all of our programming and events.
Bio
Talia Monet Sharpp (pronouns: they/them and she/her) is an educator. They live and work on unceded Patwin Land. Talia graduated from Hampton University in 2018 with a degree in Political Science and completed post-baccalaureate studies in African and African American Studies and Politics at Princeton University before matriculating to UC Davis for graduate studies in 2020. Talia is currently serving as a Program Coordinator for the LGBTQIA Resource Center throughout the fall 2021 quarter. 

As a Black queer and nonbinary person, Talia is passionate about supporting students in their pursuit to create programming sensitive to the needs of our community with an aim to dismantle systems of oppression. Talia enjoys cooking soul food, teaching yoga, and dancing to afrobeats.