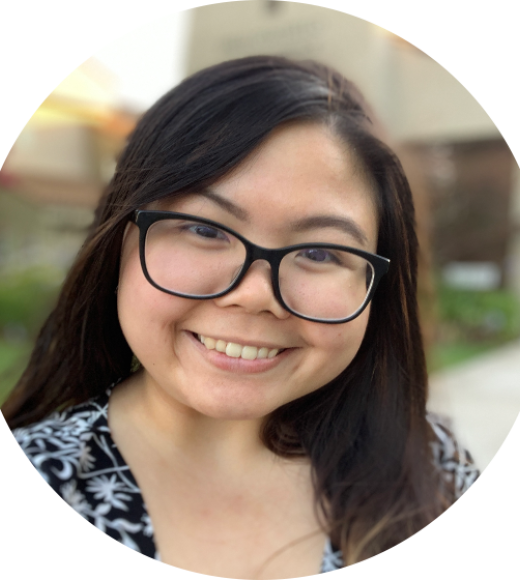 Office Hours
If you'd like to set a time to meet with Janine, fill out the calendly link: https://calendly.com/j9nguyen/30min. Janine can also be contacted at jahnguyen@ucdavis.edu.

Bio
Janine Nguyen (she/they) graduated from UC Davis in 2022, majoring in Sociology (Law and Society) double minoring in Public Health and Asian American Studies. They have held student jobs at the AATC as well as within the LGBTQIA RC's Queer Trans Lab. They have also previously interned with Equality California, the UC Davis Centers for Regional Change, the Vietnamese Cancer Awareness Research and Education Society, and the UC Davis Mental Health Initiative.
As a Vietnamese American disabled queer person, they aim to foster a safe community space for QT BIPOC to feel especially welcomed. In utilizing cultural humility to denounce hate and oppression, they hope to promote healing and compassion in their work. They are most happy when cooking for loved ones, writing and making art, and their research interests include public health law and policy, mental health and attachment theory, community health, and health equity. They're really excited to highlight queer joy and prioritize uplifting the UC Davis LGBTQIA+ community.