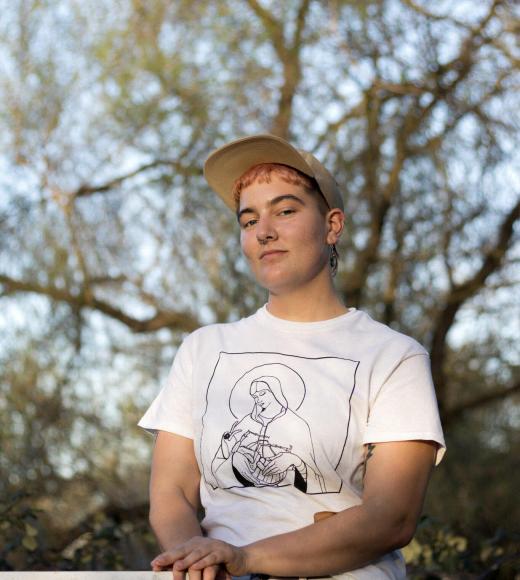 Position Title

Community Coordinator
Bio
Jay is an agender queer student-scholar and visual artist in their third year at Davis. Jay studies Community and Regional Development with a minor in American Studies and has no idea what they want to do with that yet. Jay is also involved with the UC Davis Student Farm as the Community Events Organizer there and one of the Programming Directors at KDVS, UC Davis' radio station. 
Jay tries to approach all they do with compassion, and radical queer healing is always at the center of the work they do. As a disabled queer scholar, their work hopes to focus on community-support, self care through connection, and combatting stigma and oppression. 
Jay's favorite thing about the LGBTQIA + community here at Davis is the amount of love everyone holds for each other. They are most happy when cooking for loved ones, learning about healing practices, making art, and getting roasted by their friends.