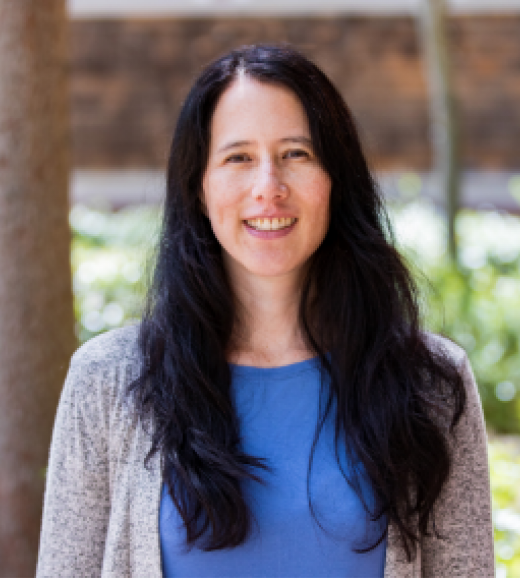 Office Hours
Please do not contact Maia about adding your organization, resource, event information, research request etc. to the LGBTQIA Resource center website, social media or mailing list. Do not reach out to Maia for information about center events (besides her own mental health events), allyship trainings or other resources.

Although Maia does work with our department and has an office in our center, she does not handle any of the aforementioned work at the center.

Bio
Maia Huang has been a licensed marriage and family therapist since 2007. She received her undergraduate degree from The Evergreen State College in 1994 and her MA in Counseling Psychology with an emphasis in Expressive Arts Therapy from the California Institute of Integral Studies in 2004. She has worked with young adults and college students from a variety of different backgrounds, including clients from the LGBTQIA community, immigrants and ethnically diverse clients, and clients with disabilities, among others. She uses the arts and psychotherapy to assist clients to address issues such as LGBTQIA identity concerns, chronic illness, women's health and wellness, multiculturalism, life transitions, trauma, self-esteem, polyamory, and relationship issues in straight and same-sex couples.
Maia's professional experience has focused on providing direct care for underserved, marginalized communities in the nonprofit and social services sectors. Prior to becoming a psychotherapist, she worked in the capacity of a community advocate, case manager, outreach worker, and peer counselor with urban, ethnically diverse and economically disadvantaged clients of all ages.