Welcome and a message to our community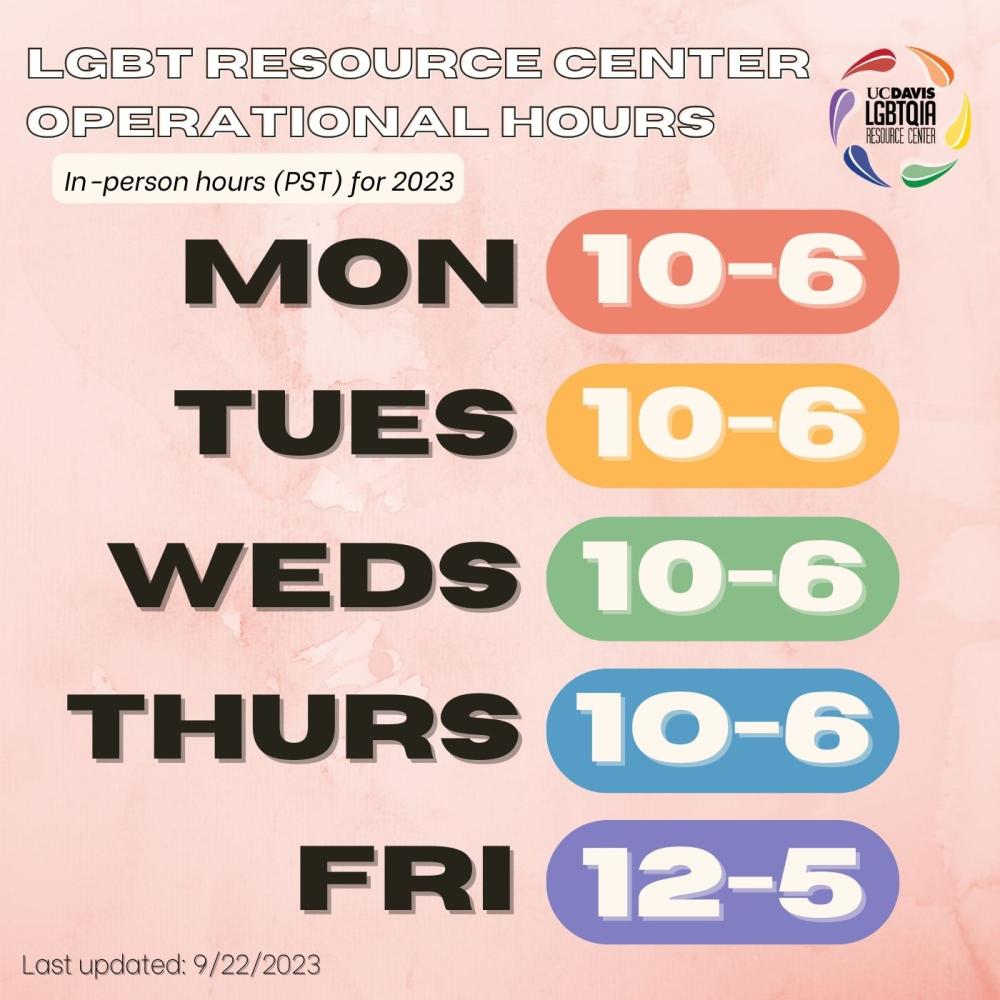 ---
LGBTQIA Resource Center Hours 2023-2024 
For the 2023-2024 academic year, the UCD LGBTQIA Resource Center will be open Monday-Thursday from 10 am - 6 pm, and Fridays 12 pm - 5 pm. 
For questions, you can reach out to us at any time through our contact page where you can find the emails of all our qualified and helpful staff! We will be keeping you all as updated as possible through our social medias and website, but please feel free to reach out with any further questions.
Follow us on Instagram!
Follow us on Facebook!