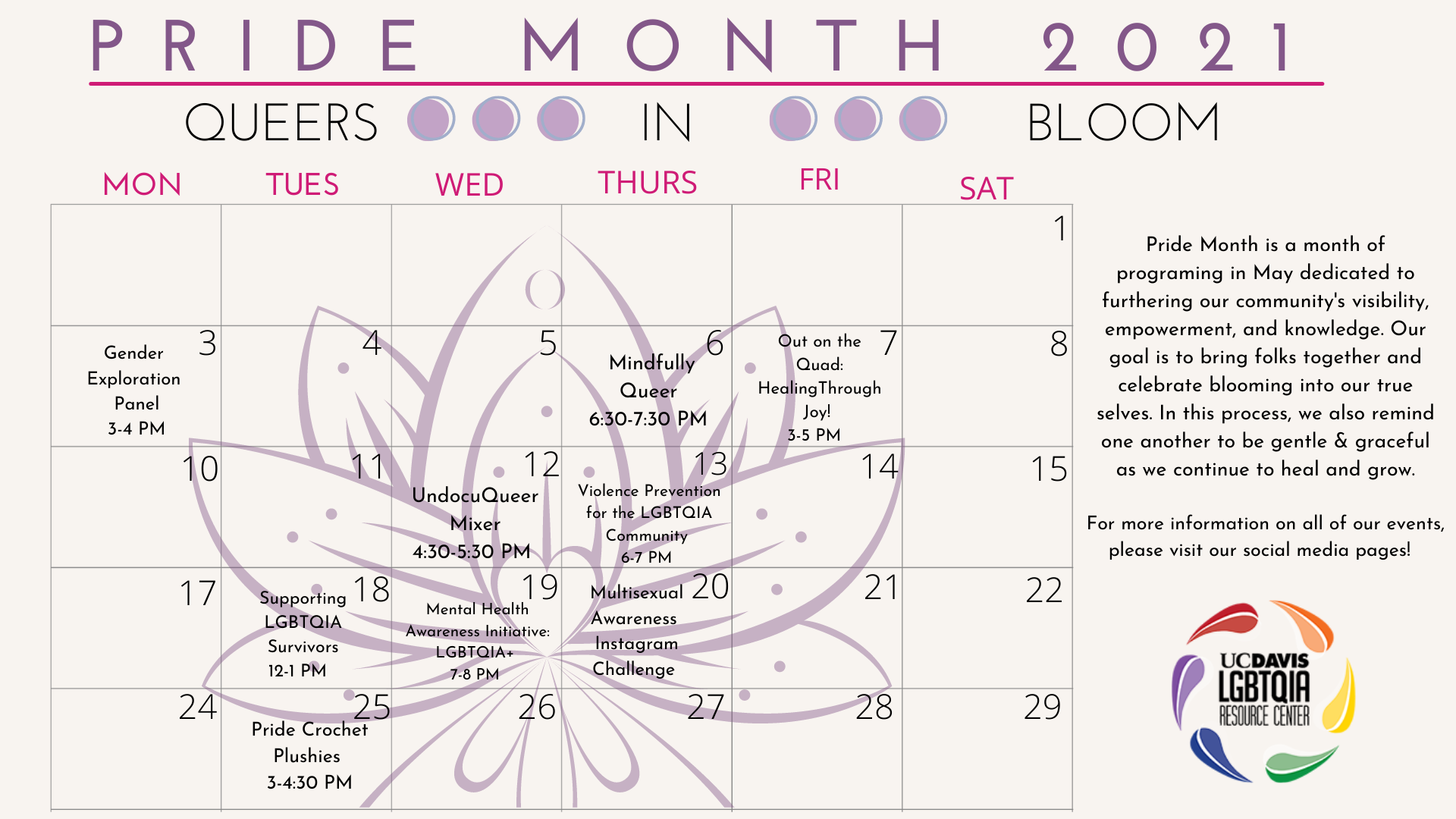 Pride Month is just around the corner!! Pride month is is a month of programming in May dedicated to bringing visibility, empowerment, and knowledge to our communities. Our goal is to bring folks together to celebrate and affirm our existence and invite personal and community healing into our lives. We seek to center LGBTQIA+ people of color in the work we do this month and always.
This year our theme is Queers in Bloom! Despite these challenging times, queers in bloom gives an opportunity to grow personally and collectively providing safe spaces to share each other's experience and allow for community healing. 
Throughout the Month of May, we will be holding several events meant to nurture community bonds and commit to healing together. Please make sure to add our Pride Month Calendar (which lists all events and relevant information) to your google calendar. 
Please stay updated with us through our social medias and newsletters!