Pride Month 2022: Take Up Space!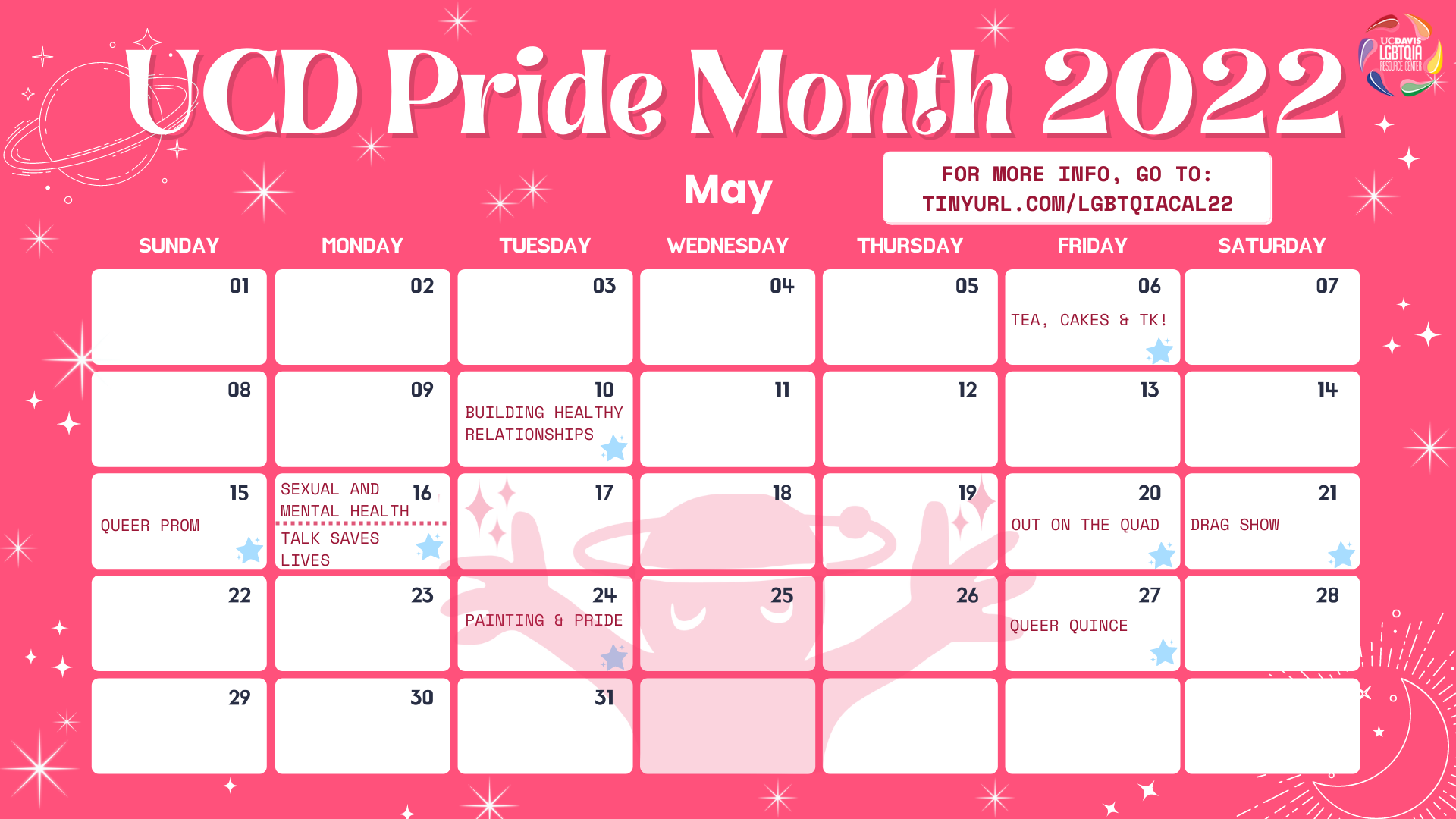 Pride month is is a month of programming in May dedicated to bringing visibility, empowerment, and knowledge to our communities. In over a decade of planning Pride Month programming, our goal has been to bring folks together to celebrate and affirm our existence and invite personal and community healing into our lives. We seek to center LGBTQIA+ people of color in the work we do this month and always. Pride Month is collaboratively organized by LGBTQIA RC staff, campus partners, and our volunteer Pride Month Program Planning Committee. 
This year's theme is TAKE UP SPACE! 
We challenge you to take up space on campus as your full LGBTQIA+ self! 
You can find out more details about our Pride Month events by locating them on our Center's Google Calendar! 
TAKE UP SPACE! F*** STUFF UP!