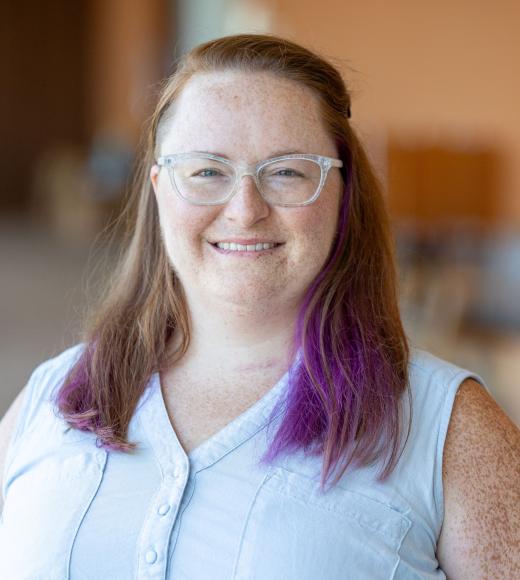 Position Title

LGBTQIA Community Counselor
Bio
Introducing Mary Schellentrager, the LGBTQIA+ Resource Center's new CAN Counselor! Mary (she/her) is a Licensed Marriage and Family Therapist (LMFT #132432) who joins the team following several years in community mental health supporting marginalized communities in Yolo and Sacramento counties.
Mary specializes in working with the LGBTQIA+ community and concerns such as depression and anxiety, identity development, life transitions, relational issues, post-traumatic growth, Health at Every Size, sex positivity, and building resilience.
Services Mary is able to offer include:
CAN Consults: up to 3 sessions per year to problem-solve challenges - informal, can be anonymous
Brief therapy: Average of 5 sessions per year to address a particular concern, either mental health related or for career counseling - structured, recorded in medical record
Letters: documentation to access gender affirming medical care
Referrals to resources: Linking to on-campus services and off-campus mental health support for longer-term treatment
Outreach events: presentations to groups, workshops for students, capacity building events, speaking on panels, and providing support to student groups - 2 week advance notice required
If you'd like to explore working with Mary in any of these capacities, please reach out to her by email at mschellentrager@ucdavis.edu or stop by her office in the LGBTQIA+ RC. If her door is open, feel free to say hello!