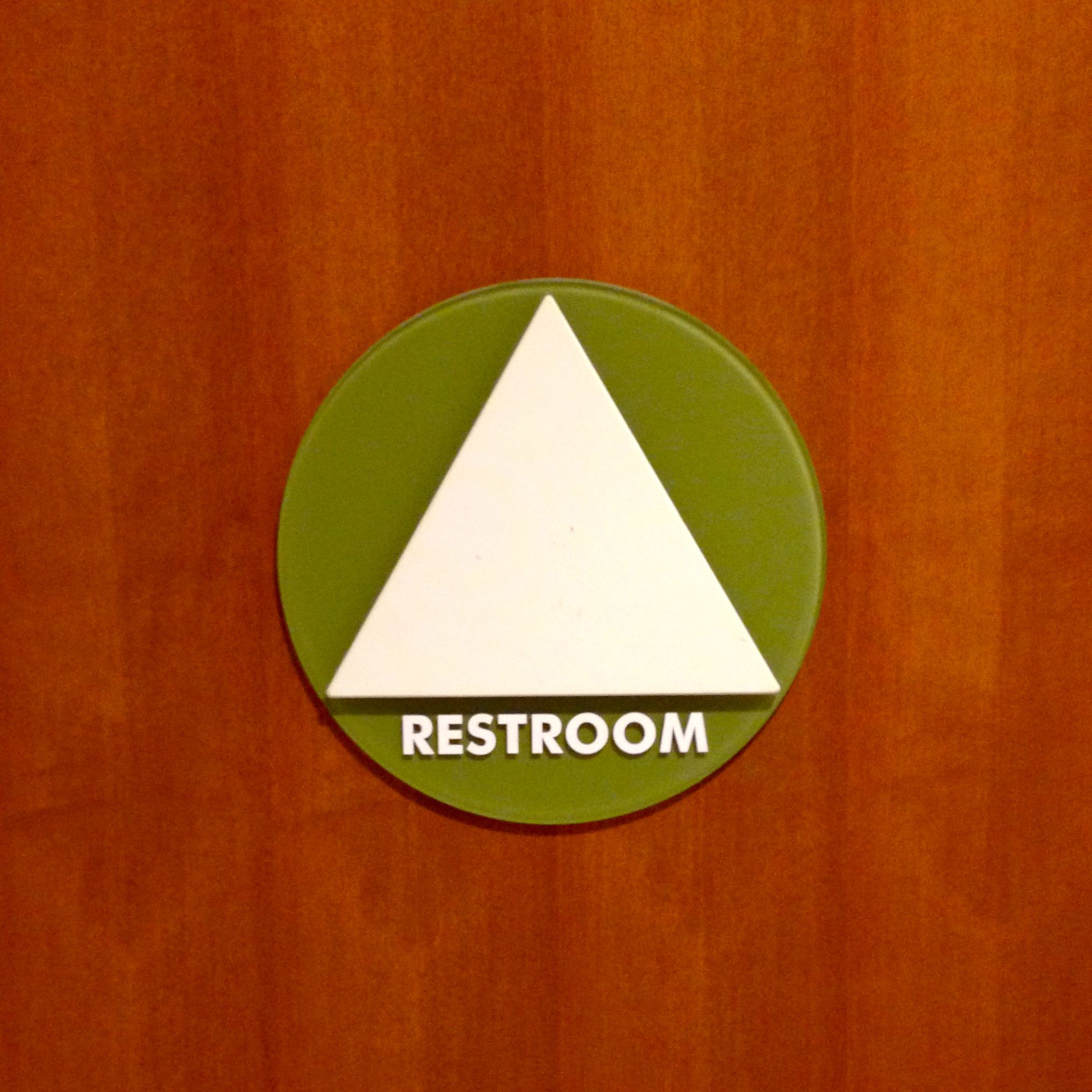 Some people often feel uncomfortable when using segregated restrooms. Female/male sex-segregated bathrooms are not accessible spaces that everyone can use. Many people are subject to harassment, intimidation, legal charges, and violence on an every day basis.Transgender, genderqueer, and/or gender non-conforming people are particularly affected by bathroom segregation because of the visible gender differences that may not correlate with cultural gender norms. Even in cities, towns, and college campuses that are generally considered "liberal" places where it is "easier" to be gender non-conforming, many people are still harassed in both women's and men's rooms. [1]
Many non-transgender and gender conforming people also experience difficulty and inconvenience in sex-segregated bathrooms. Parents with differently-gendered children are not able to accompany them in gender-segregated bathrooms (a mother with her son or a father with his daughter). Disabled people with differently gendered attendants or family members are not able to bring them into gender-specific, multi-stall bathrooms.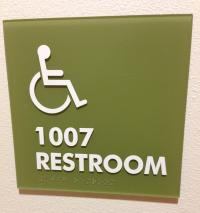 Gender inclusive bathrooms are typically single-stall, lockable bathrooms available to people of all genders and sexes. Gender inclusive bathrooms provide a safe, private facility for transgender, genderqueer, and gender non-conforming people, families with children, and people with disabilities who may need assistance. Single-stall restrooms also more easily meet the accessibility regulations of the Americans with Disabilities Act (ADA).[2]
Information from JAC Stringer, (2009), Heartland Trans* Wellness Group
---
[1] Transgender Law Center, "Peeing in Peace: A Resource Guide for Transgender Activists and Allies"
[2] University of Chicago QueerAction, "Gender-Neutral Bathrooms Campaign: A QueerSafeCampus Initiative" Developed by Brett Genny Beemyn, Director, The Stonewall Center, University of Massachusetts, Amherst, brettgenny@stuaf.umass.edu