Social Media Accounts
Facebook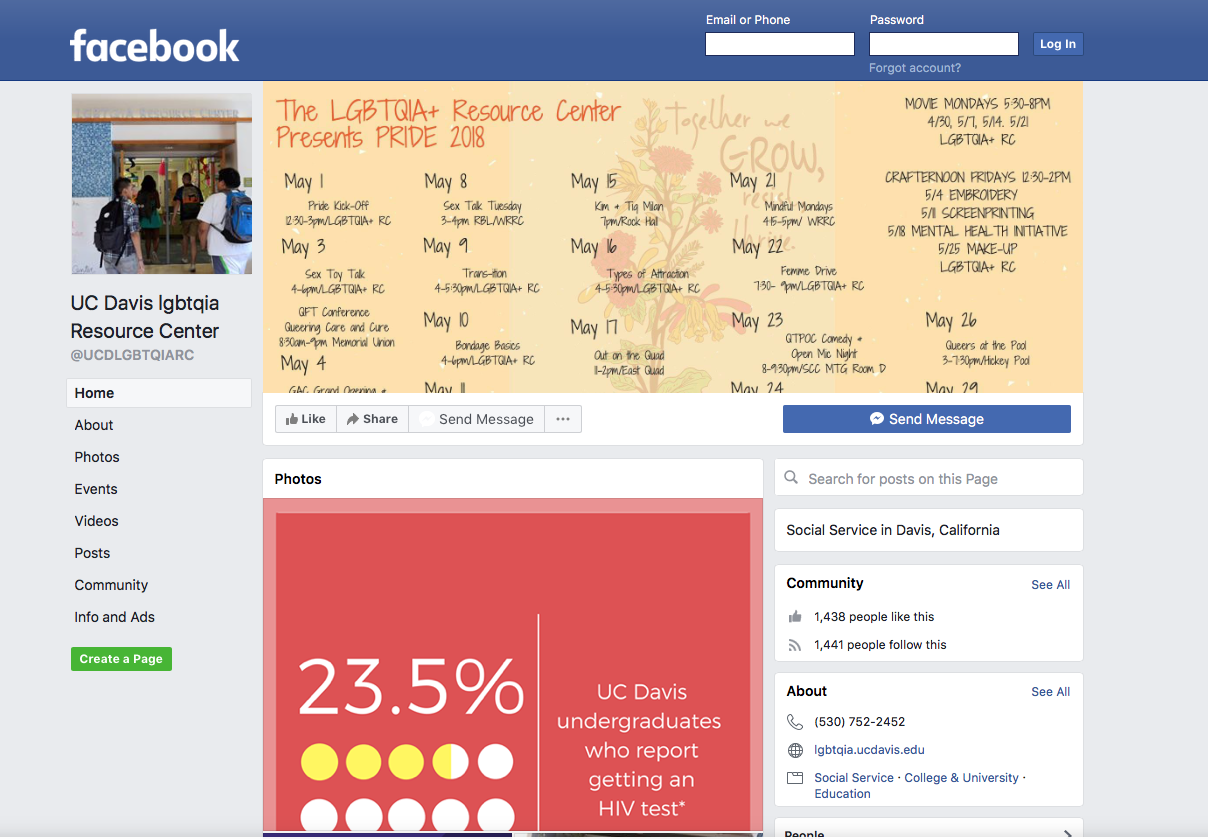 Facebook is the best place to keep up with our center. Here we post information about upcoming events that our center is hosting, about upcoming events held by other organizations both in and out of UC Davis, that we feel our scholars would benefit from knowing about and all sorts of other information that we feel would be important to LGBTQIA+ community members. You can find us at https://www.facebook.com/UCDLGBTQIARC/. 
Please note that if you are unable to like us publicly to keep up with our events, that you can instead "follow" our feed. Setting the Facebook privacy settings to the "Only Me" option under "Edit the privacy of your follows" will allow you to be able to follow us without your Facebook feed knowing. 
Instagram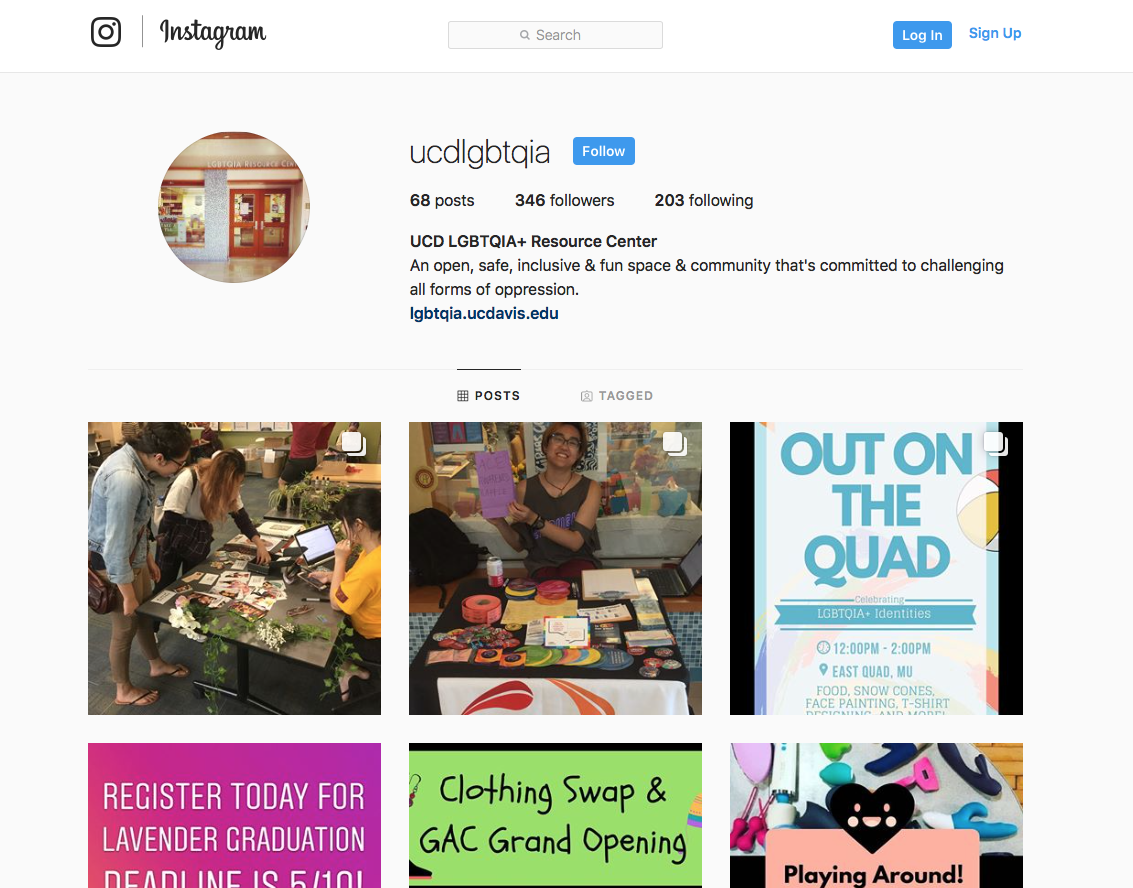 Instagram is the page to follow if you'd like to see events as they happen! Occasionally we will post about events that are coming up. Our Instagram is still a work in progress, so let us know what you'd like to see there! Our handle is @ucdlgbtqia.